Wire Matic Regler AB was founded in 1976 in Stockholm, Sweden. The company's focus from the beginning was to develop, manufacture and sell pneumatic actuators.
The first actuator developed enabled the power to be transferred into movement by use of a wire, hence the name Wirematic. Quite quickly this idea was abandoned in favour of a design whereby the actuator worked by the rack and pinion principle instead.
They made a design with the springs built into the actuator's pistons; the C-type (C = Classic) was born. This solution gives a compact design which means that actuators with spring return (SR) and double acting (DA) actuators have the same outside dimensions. This compact design was patented.
The design was appreciated in the market and sales grew strongly over the whole world.
In order to secure manufacturing, quality and capacity, the company was sold in 1989 to Mekanotjänst in Järvsö, Sweden. This also meant that Wire Matic Regler AB gained access to Mekanotjänst's development and design department. Since that time, the actuators have been developed to the high quality and reliable products that are well known and supplied today.
In year 2000 the company developed the E-type actuator (E = Enhanced) with a Body Adaptor Kit for direct mounting of the actuator at the valve.
A few years later, in 2007, the product range was complemented with the S-type actuator (S = Small), specially designed for small ball valves.
Over the last 20 years the products have been marketed, outside the Nordic region (Sweden, Norway, Denmark, Finland and Iceland), under the name TruTorq and have been managed through a company in Great Britain.
Aiming to increase the effectiveness of production and marketing as well as improve customer service, the Management decided that, as from 1 October 2010, the responsibility for all sales and marketing would be moved to Sweden. At the same time the name was changed to WireMatic TruTorq AB.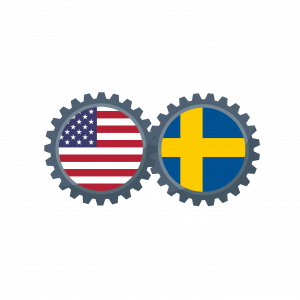 Reliant Engineered Products
Reliant Engineered Products, is the culmination of many years of experience with the goal to provide service and technical support that is solution driven. With ever changing global marketplace where quality Engineered Valves and Actuation for Critical Service applications and controls are a must, we provide the solution.
Over the past 45 years we have been part of the evolution of Automation & Quarter-turn products from Severe Service ball valves to Cryogenic butterfly valves where Zero leakage and actuation requirements that are essential to exceptional performance and customer expectation.
The North America Industrial market has gone from domestic to global sourcing and manufacturing. Service is a word that is commonly used but not always practiced, our commitment is to always be one step ahead of the process when providing technical support whether it be drawings or particular specification documentation and accurate and reliable delivery schedules, that is supported by fact and not just promise.
The Wirematic Trutorq Actuators & Components are the best in their particular arena of engineered designed actuators and accessories industry. With 100% traceability and technical documentation that is accurate and factual which provides a fluid path of accountability and on time delivery.
Our industries are in constant transition whether its higher temperature requirements or extreme pressure demands that exceed present applications. Trutorq USA and Wirematic Trutorq provides an service-driven sales support team and engineering & technical support that exceeds your expectations.
It is our goal and commitment to always earn and support the opportunities that you may present to Reliant & Wirematic Trutorq and that there will always be a voice at the other end that will handle your requirements and concerns in a professional manner. Our service is 24/7, Holidays and Weekends. Thank you for your support in the past and the opportunity for future consideration to grow our mutual business.